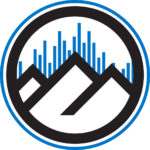 INTRODUCING THE LYTE PROBE
The Lyte Probe is designed to give backcountry snow travelers and snow scientists more information about the snowpack. It is a set of ski poles, or, a longer collapsible version that both contain patent pending sensors near the tip that are designed to gather information about the snowpack. These readings will be instantly transmitted to the user's smart phone. By inserting the probe into the snowpack the user will be given a layer profile of the snowpack. These readings are meant to be correlated to a snow pit in order to identify and track potential dangerous layers. It is not meant to be used as a stand alone tool for avoiding avalanches, but instead as another tool in your repertoire of avalanche avoidance and rescue techniques.

LYTE PROBE FEATURES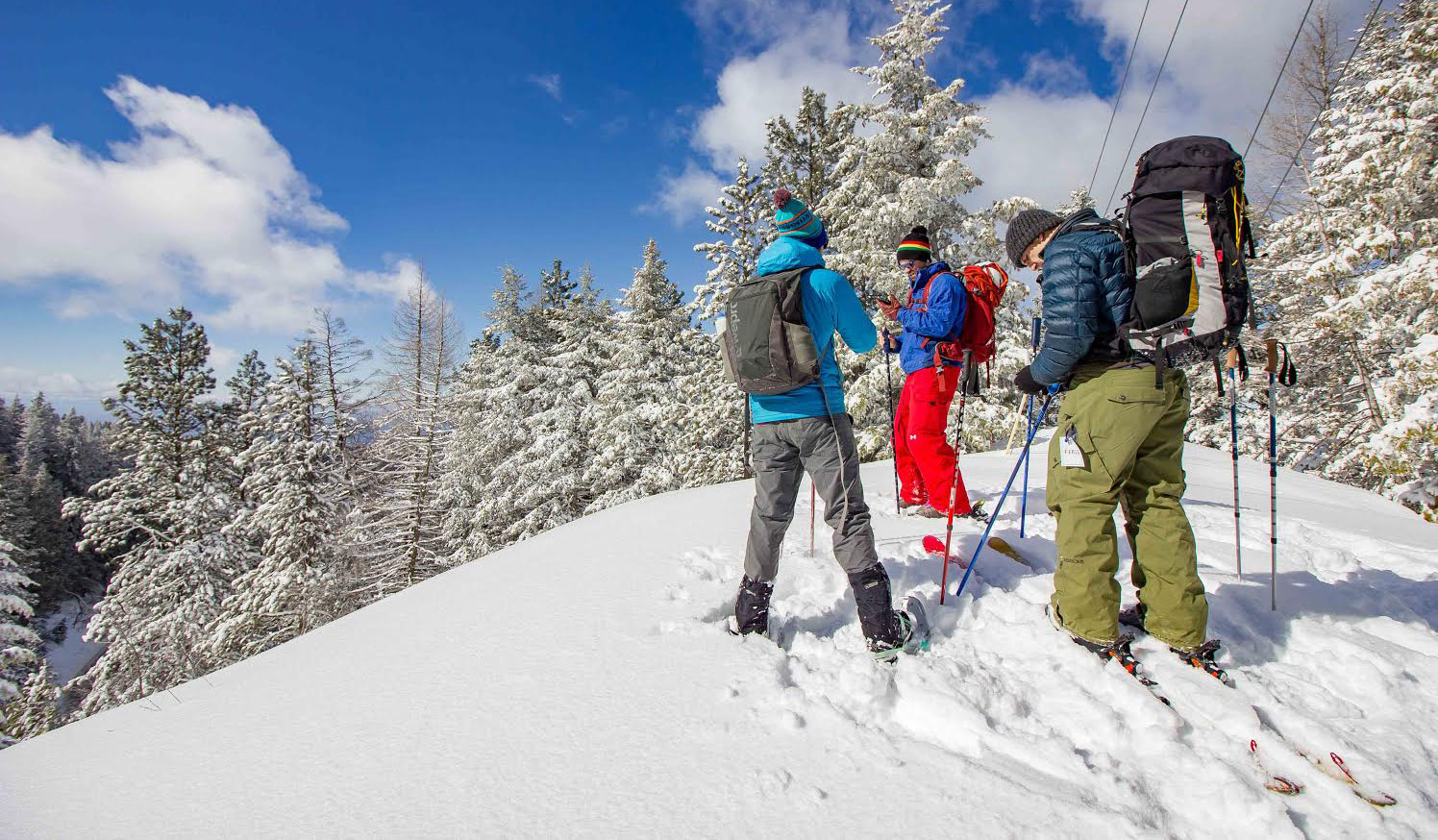 Open Data
We strongly believe that data sourced by the community should always be available to the community when they want it. This means that you can have your data anytime. We strive everyday to make this process as seamless as possible. That's why we keep our data in a CSV format so pretty much anyone can use it.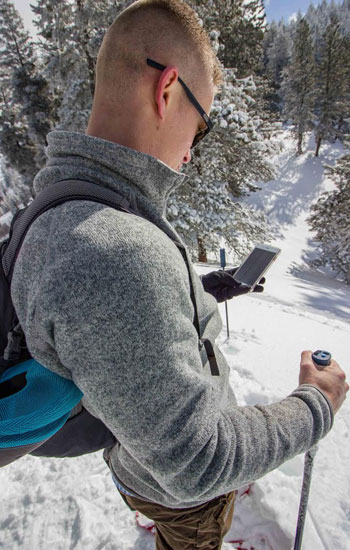 Efficient
Typical measurements take less than 45 seconds from removing the basket to viewing snowpack data on your phone. Want to take several readings without your phone in your hand? Leave your phone in your pocket and take all the readings you want, if you are connected to the app then readings are automatically upload as you go.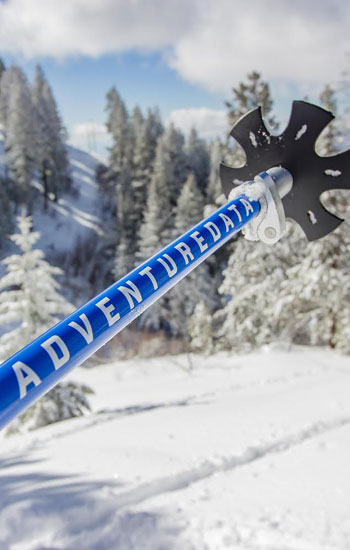 Rugged
We know your ski poles take a beating. That's why we designed the Lyte probe to be extremely durable. During the 2016-2017 winter the Lyte probe was tested over 4000 times across the Western United States by nearly 40 different users. Internally we spend quite a bit of time trying to break it in the field. Don't believe us? Checkout our Instagram for the javelin test.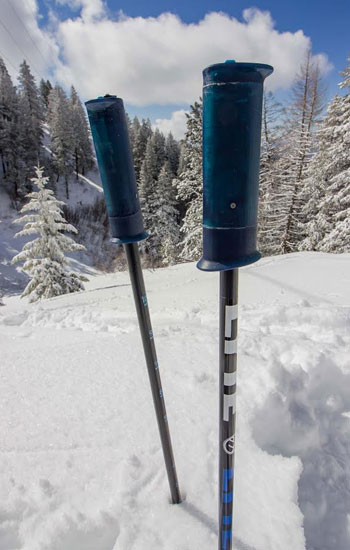 Cutting-edge
The Lyte Probe is based on dozens of published peer reviewed journal articles. We have spent countless hours reviewing the science to ensure that we are bringing the most up to date information and chasing the best ideas that will help you make better decisions in the backcountry.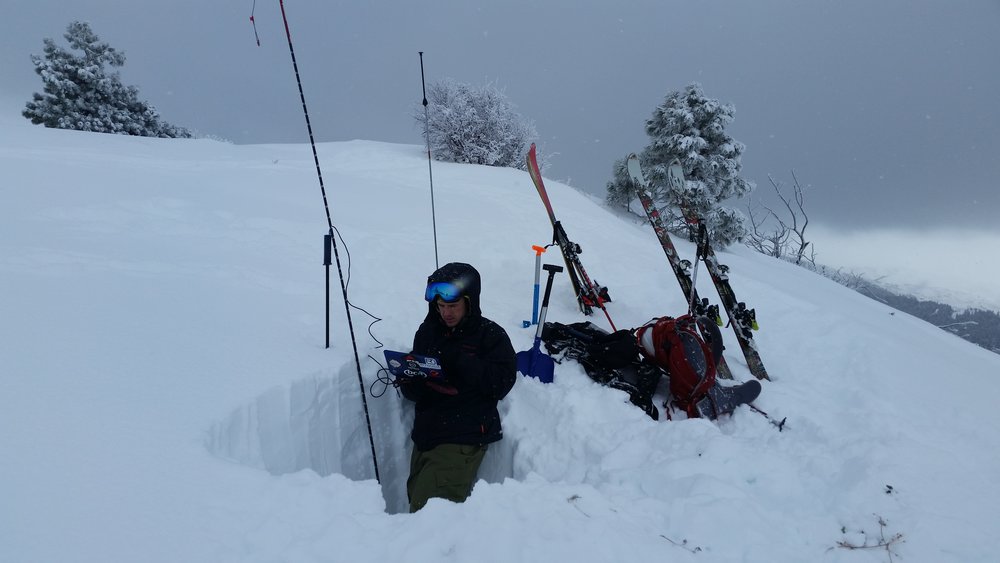 Research Ready
Want to do research with Lyte probe? You can have access to any part of the data via the USB connection on top. We have software that enables you to have access to any part of our data at any stage of processing so you always know what data you're extracting. The software comes with lots of options to change how the probe operates so you can explore your own research questions…not just ours.

DATA OBSERVATIONS
01/27/2018 – Grain Types in Baldy Side Country
01/15/2018 Unstable Snow at Soldier Mountain
ISSW 2017 Paper
3/02/17 – Bogus Basin
1/21/2017 – Anthony Lakes
1/24/16 – Mores Creek

THE TEAM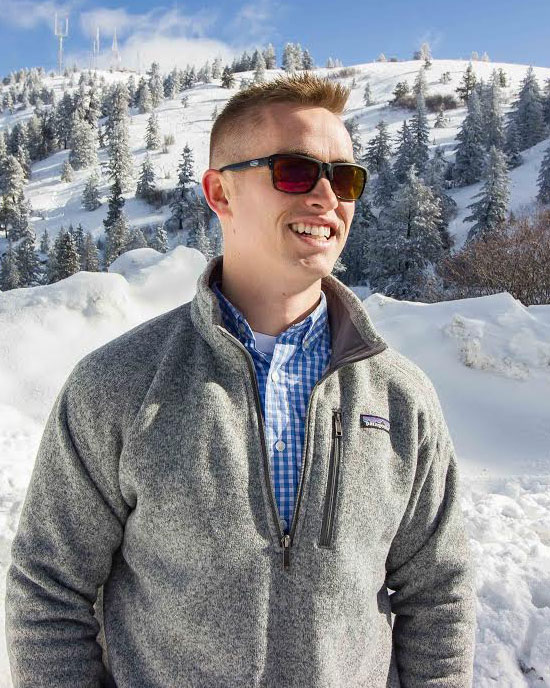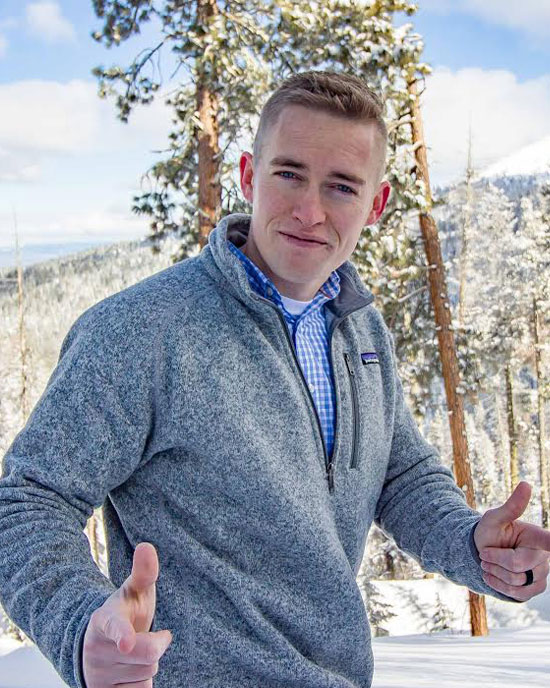 Drew Eldred
Drew was born and raised in Northern California, but moved to Boise, ID in 2012.  He has a passion for leadership, entrepreneurship, and a love for the outdoors.  He has experience in both owning businesses, leading organizations and working with outdoor recreational outfitters.  Drew spends the majority of his free time being physically active either playing soccer, going to the gym or hitting the river to navigate whitewater.
Drew Eldred
Chief Executive Officer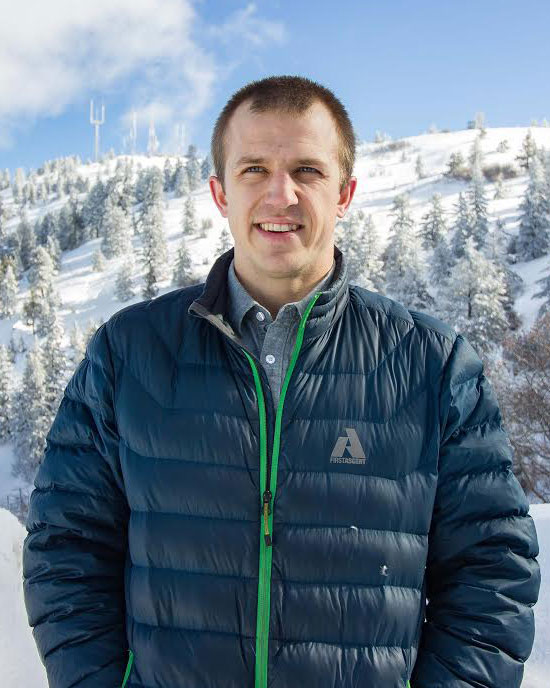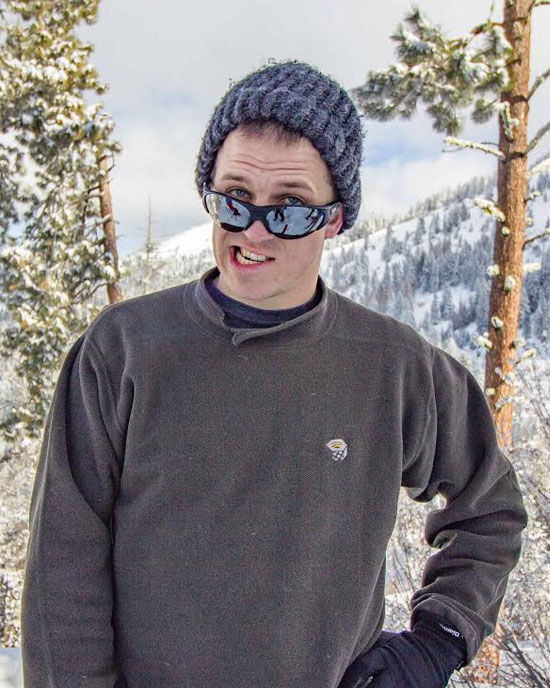 Micah Johnson
Micah hails from Baker City, OR.  He has a Masters in Mechanical Engineering from Boise State, and completed his undergrad at University of Alaska, Anchorage.  After finishing school, Micah spent time working in Alaska where he harnessed the skills for innovation and idea creation.  If his mind isn't the most valuable item, then it surely has to be his wit.  Micah spends his time whitewater kayaking, backcountry skiing, and playing competitive rugby. He also loves to work on his dirtbag status, just watch how he mounts his kayak on his '92 Geo Metro if you want proof.
Micah Johnson
Chief Technology Officer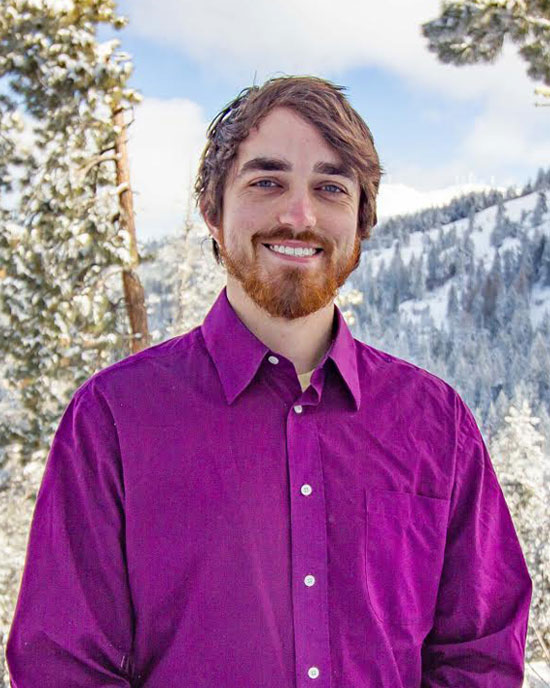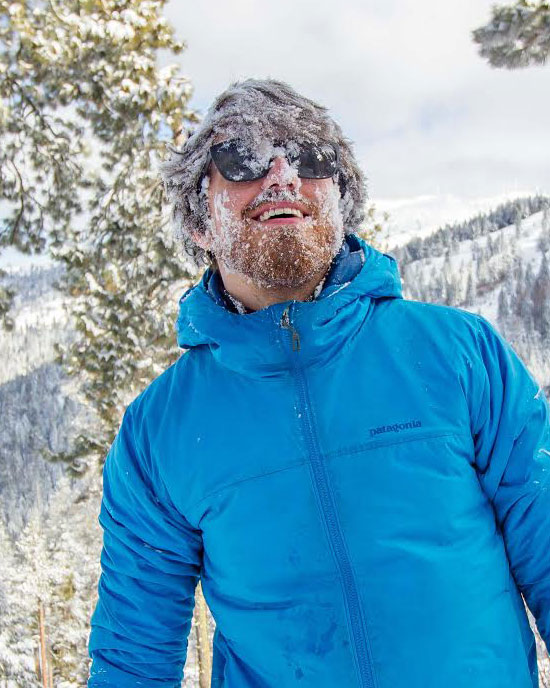 Ryan Stevenson
Ryan has spent time living all over the U.S. and has been lucky enough to paddle rivers, and make turns in multiple different states.  He has a Masters in Mechanical Engineering, and extensive experience in prototyping and design. Don't let his education and work experience fool you, he's a ridiculous individual with a sense of humor beyond the comprehension of your average bear. If he's not making designs on the computer or building things in the lab, you can find him mountain biking in the beautiful foothills of Boise, Idaho.
Ryan Stevenson
Chief Operations Officer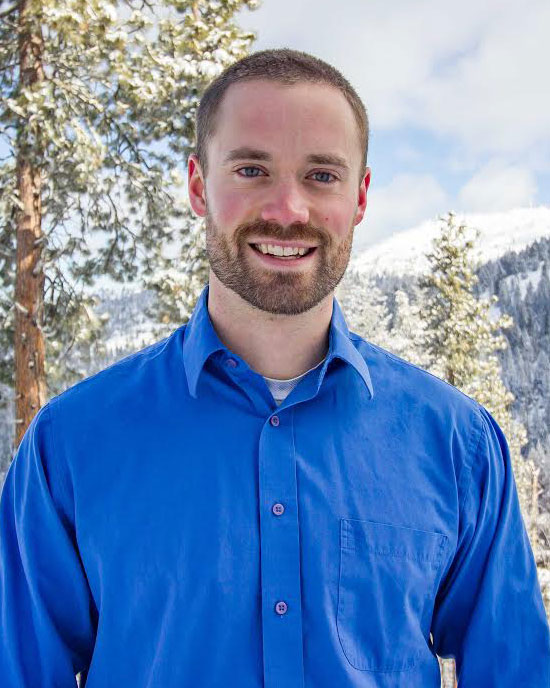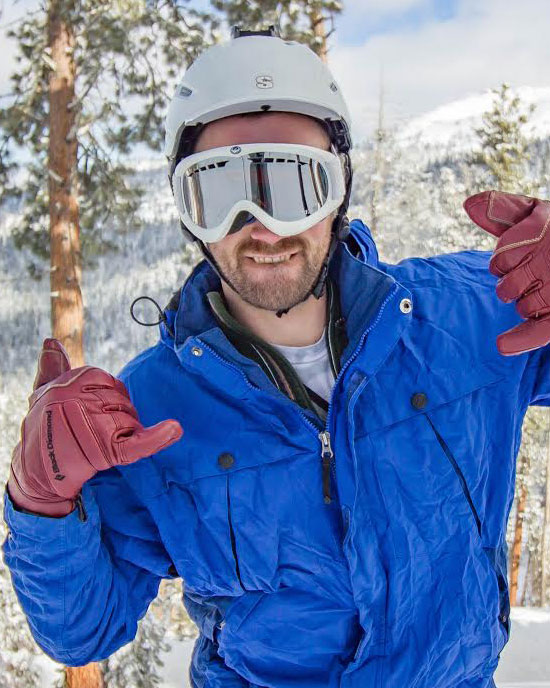 Jake Taubenheim
Jake comes to the team from Snohomish,  WA. Jake is an avid backcountry skier, whitewater kayaker, and all around adrenaline connoisseur.  Jake graduated from Boise State University with a Bachelors of Science in Exercise Physiology. He is in charge of the marketing aspects of our team, and he leads with an iron fist, or kayak paddle.
Jake Taubenheim
Operations Manager

RAD NEWS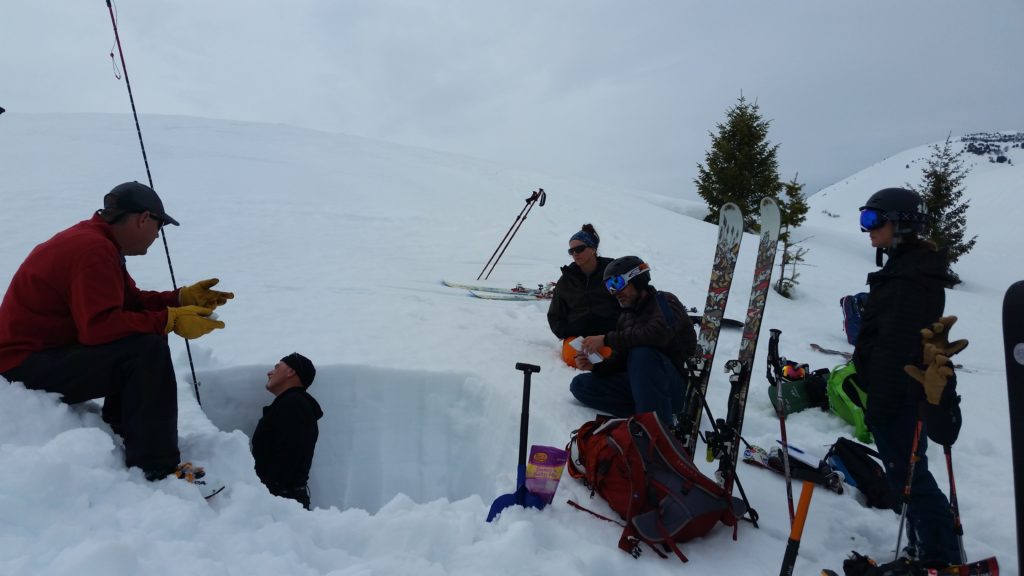 Avalanche Level 1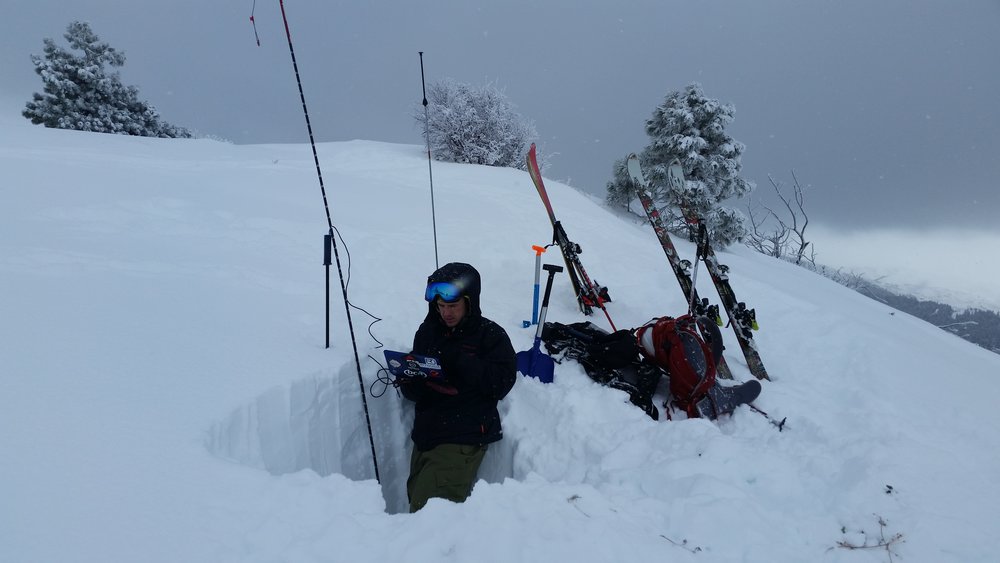 Happy New Year!
SnowBall