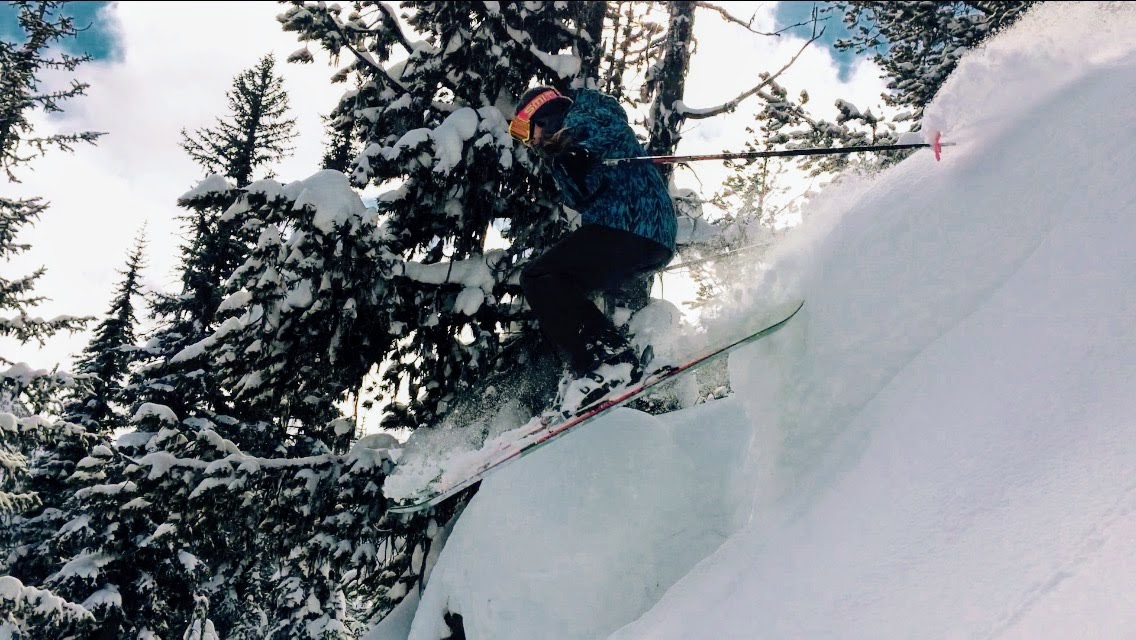 Skiing The Unkown
I was skiing with my wife through the trees near Anthony Lakes and we came to a steep clearing. It felt 'avalanchey' to me, so I took a quick reading with the probe. As I looked at my phone I saw there was a surprise weak layer. This is what I got from the probe.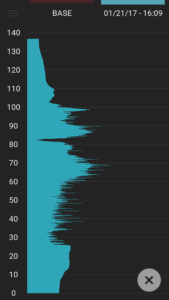 The dark line in the middle was a weak layer I didn't know was there. The more I thought about this layer the more I realized how far from our representative slope we had gone. As a result, We almost made a huge mistake. Maybe it wouldn't have slid and maybe we could have gotten away with a bad decision that day, but having seen a profile that didn't have any semblance of our pit scared the hell out of me.
Bad Decisions
That feeling never left me. I realized, like many before me, I make bad decisions all the time in the backcountry and I get away with it. However, that's also when I knew the probe was what we had hoped it could be. For the first time here is a tool that helped me identify a bad decision without causing an avalanche. I no longer have to trigger a slide to realize I messed up. It's technology that can show you when a weak layer is underneath you. It's technology that could legitimately help me and you avoid mistakes in avalanche terrain.
On a Mission
Since that experience, I have been hell bent on bringing it to the community. I want other members of the community to get scared and realize their mistakes long before triggering a slide. Our whole community is bent on the same mission. Everyone wants to make fewer mistakes and have more fun in the backcountry. I have heard countless stories of "man I wish I had learned that lesson sooner…" or "if I had only stopped and asked what if…". People all over have come up with techniques to curb the effects that powder has on our decision making and they are good. But none of them have been as sobering as looking at my phone realizing I was about to ski snow I clearly knew nothing about.
If you are ready to get a hold of this feeling, head over to check out the Lyte probe and change how you see a bad decision.