2022 winter was weird. We had all our snow upfront in late December/early January and then the faucet turned off seemingly until April. Checkout the SWE last year to see what were talking about. We almost had two peaks!
What was amazing about this, is that some of the couloirs we would never ski until late March were settling in and stabilizing in early February! Our crew set out to ski a fun Couloir just north of the Sawtooths to see if it indeed was stable. We brought the Lyte probe for a couple reasons. 1. We wanted to use it to checkout the snowpack like usual. And 2. we like to confirm the Lyte probe is tough enough to handle rough conditions that couloir skiing can bring. We dug our pit on the same aspect and elevation as the coulior but a couple hundred yards down the ridgeline to the nearest approachable opening. The slope was a little bit wind loaded so we were not sure we would get to ski the line.
We performed an extended column test (ECT) which yielded a ECTN28. No propagation was a great result. The layer in question was around 50cm down and we think it was healing Facets there.  Checkout the failure below.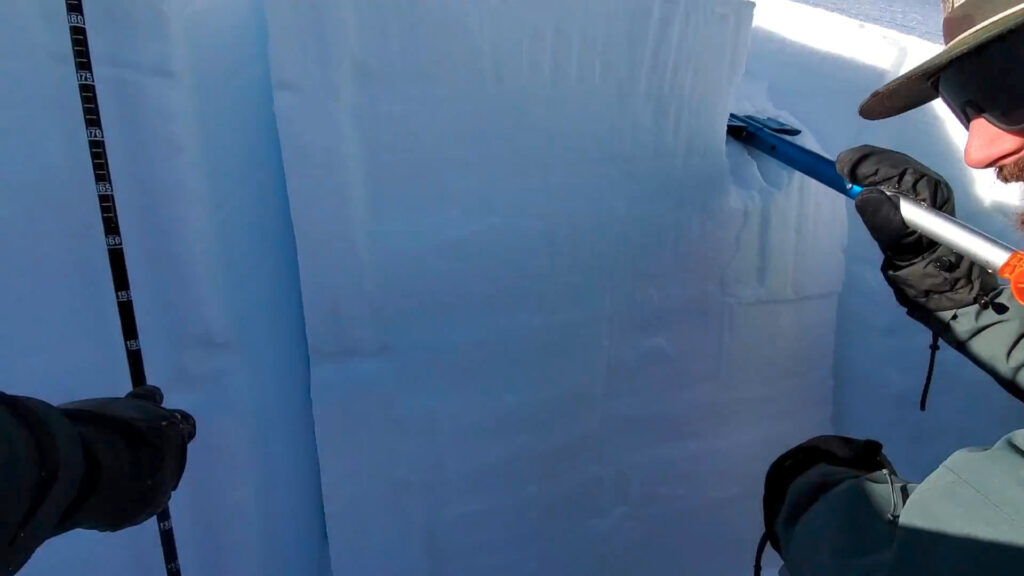 Our pit tests, previous observations of the snowpack and the Lyte probe confirmed for us that we could ski this couloir with minimal risk of an avalanche.